Creative Calendar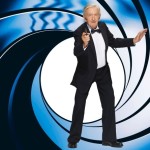 Work with your residents to recreate scenes from classic movies then use the photographs to create a perpetual calendar.
This is an activity that is FUN to plan, JOYFUL to implement, and BENEFICIAL
Fun to Plan
With your residents select iconic scenes from movies. Within planning meetings you can review listings of classic movies and plan photos and sets right down to the finest details. Set up a laptop and large screen TV to scroll through Google images of movie posters. Enjoy preparation time to collect costumes so residents can dress up as their favorite movie actors and actresses.
Smile!
Work with a professional or accomplished photographer to take the photos. Consider enlisting the expertise of stylists and makeup artists. Create a perpetual wall calendar, one that has a photo for each month and can hang on the wall. The dates may be arranged in a column from 1-31 but in a perpetual calendar there are no days of the week included. The advantage of this type of calendar is that birthdays and anniversaries can be written in and the calendar stays current indefinitely vs. getting tossed at years end. Look for page designs by searching "perpetual birthday calendar" within Google images or Microsoft Publisher. Find a local printer or community business to sponsor the printing of your project.
Multiple Benefits
The benefits of this activity are innumerable! Creativity, imagination, laughter, teamwork, reminiscence, self-esteem, accomplishment, even fundraising! These calendars can be a product of pride, can be given as gifts, and are sure to be enjoyed year after year.
www.rtcconnect.com
 Credit to The Contilia Retirement Group, Essen, Germany