Wish List
Here's a bright as-a-tree-light idea! One of the best pieces of equipment to add to your recreation department is a laptop computer. If your department is not lucky enough to be given one as a holiday gift, consider raising funds for one. Or, request a laptop as a capitol expense for 2013. The laptop could be basic or even used but the exciting program uses are almost endless, especially if you have wireless internet in your building.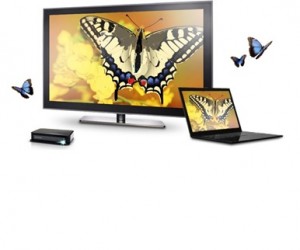 1.  Buy the correct connection cord – from laptop to the Resident's large screen TV. Anything you can display on the computer can become larger than life for the Residents.
2.  Learn how to set the TV settings so that the laptop screen can be viewed on the TV. Make yourself a cheat sheet if you have a bit of techno-phobia.
3.  Use a laptop to develop the remarkable Music and Memory personalized digital music program. This program has been featured at the opening of AHCA 2012, for the Gerontological Society of America conference, and the California Association of Health Facilities annual 2012 conference. See RTC's archived October Bright Idea.
4.  Explore the link and introductory offer for "Webconnection" if you are lucky enough to be an activityconnection.com subscriber. This is on the left hand side under "monthly resources." Trivia, reminiscing, puzzles, Sudoku, and more turn into interactive activities on the big screen.